From business strategies to clinical techniques, this symposium has your answers to increase case acceptance, achieve exceptional results, and change lives - smarter & faster.
EVERYTHING FULL ARCH IMPLANTS.
October 18th & 19th, 2019
Aloft Boston Seaport District
IT'S EASY TO UNDERSTAND HOW TO GROW YOUR IMPLANT PRACTICE WITH THE INDUSTRY'S LEADERS SUPPORTING YOU.
Founder & CEO of Progressive Dental
Oral and Maxillofacial Surgeon
Completed over 2,000 Full-Arch Immediate Load Cases
Completed over 1,000 Full-Arch Immediate Load Cases
Has consulted over 1,000 Oral Surgeons, Periodontists, and Multidisciplinary GPs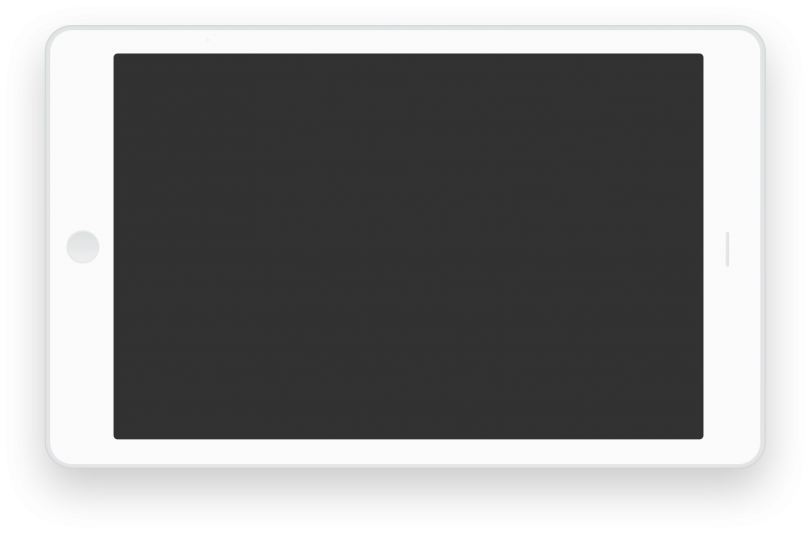 WITH FULL ARCH IMPLANT CASES RANGING FROM $25,000-$30,000...
That's why BioHorizons partnered with Progressive Dental to help their valued customers perform more dental implant and full-arch TeethXpress® cases. Progressive Dental has clients who consistently treat 20+ full-arch dental implant cases a month on patients acquired directly from the public. Progressive Dental has created a blueprint for implant surgeons to increase their dental implant production in any market.
...it's no wonder why marketing dental implants is a hot topic in today's market. Many practices want to place more dental implants and perform more full-arch cases, but unfortunately they struggle to attract, convert, and perform these large procedures.
Together, BioHorizons and Progressive Dental bring you the Full-Arch Business Symposium. Oral Surgeons, Periodontists, Prosthodontists, and multidisciplinary general dentists who place over 500 implants per year, are invited to attend this 2-day symposium with their key team members to develop a custom business plan to attain and convert dental implant cases from the public while increasing referrals.

WATCH 2018 SYMPOSIUM RECAP
days
hours
minutes
seconds
days
hours
minutes
seconds
LEARN STRATEGIES TO GROW YOUR FULL ARCH IMPLANT PRODUCTION IN...
THIS HAS REALLY BOOSTED MY PRACTICE EXPONENTIALLY, ALMOST 500%!
Dr. Curry Leavitt
Periodontist
Day One: Full-Arch Business & Case Presentation Strategies
The top producing implant practices in the nation all use very similar business strategies, marketing techniques, and patient education systems.
Discover how to boost your implant production by not only acquiring qualified dental implant patients, but also identifying a case presentation process for maximum conversion on full arch dental implant cases.
Create a custom marketing strategy to attract qualified full arch implant patients

Design a compelling offer to convert patients from the public,

without discounting price

Discover ground-breaking scheduling & triage systems to maximize doctor's production

Walk through the full arch new patient process to ensure that all critical team members have the skills to convert cases at a high rate, starting from the initial phone call to closing the case with creative financing options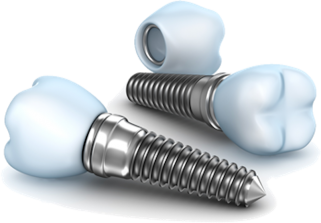 DAY TWO: IMMEDIATE LOAD CLINICAL TECHNIQUES
When proven clinical techniques are applied, immediate occlusal loading has a documented success rate of over 95 percent*. Achieving predictable results requires multiple steps including proper patient selection, surgical and prosthetic management, and a workflow needed to accomplish this treatment.
Led by Dr. Arshiya Sharafi and Dr. Andrew Ferrier, day two will follow a team approach for treatment planning and treatment execution involving the surgeon, restorative dentist and the laboratory technician.
An introduction to the TeethXpress method of immediate fixed conversion




Best practices for developing a team approach with the surgical specialist, restorative doctor and laboratory




Overview of predictable implant placement, including ridge reduction, vertical dimension, anterior/posterior spread, torque values, etc.




How to minimize chair time for optimal patient care and efficiency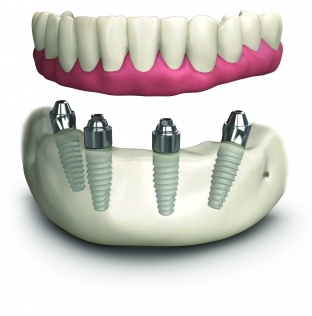 *Carl Misch, BS, DDS, MDS and Hom-Lay Wang, DDS, MSD 2003-08-01. Implantology: Immediate Occlusal Loading for Fixed Prostheses.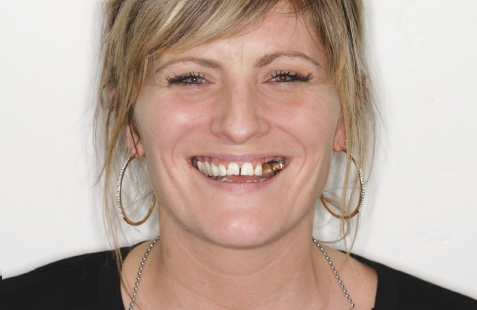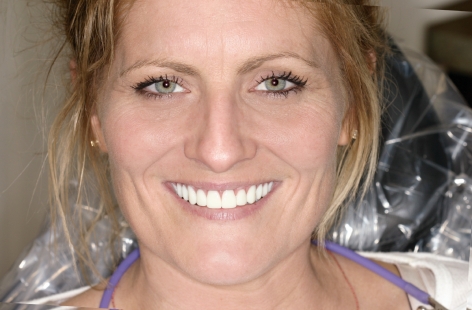 MAKING COMPLICATED SURGERY LOOK SIMPLE
Dr. Sharafi & Dr. Ferrier have completed a combined 3,000+ full arch immediate load cases
Dr. Andrew Ferrier earned his dental degree from UCLA and completed the three year Prosthodontic Residency Program at UCSF. For the past 8 years, he has treated patients with full-arch immediate load treatment concepts in his private practice and for a dental implant center. Dr. Ferrier serves as the staff prosthodontist for the Head and Neck surgery department of Kaiser Hospital in Oakland. He has completed over 1,000 arches and conducted thousands of maintenance visits and patient consultations. Dr. Ferrier has held a position of assistant clinical professor at UCSF. He lectures internationally on a broad variety of topics including implants, CEREC, and dental practice management.

Dr. Sharafi attained his dental degree at the University of Maryland Dental School and finished his Oral and Maxillofacial Surgery training at the University of Maryland Medical Center and R. Adam Cowley Shock Trauma Center. He has trained extensively in dentoalveolar, orthognathic, maxillofacial trauma, and facial cosmetic surgeries as well as dental implants, reconstructive dental implantology, and benign head and neck pathology. He is one of a handful of Oral and Maxillofacial Surgeons in California who holds the California Cosmetic Surgery License. Dr. Sharafi has successfully performed over 2,000 full-arch immediate load procedures in his private practice and for a dental implant center, and lectures internationally on a broad variety of topics including implants, full-arch reconstruction and bone grafting.

Bart Knellinger started Progressive Dental in 2009 after recognizing a need for marketing and consulting services within the dental field. Bart has helped thousands of practices identify areas for growth, and he has been noted as one of the leading innovators in dentistry today. Bart has spoken for some of the industry's largest organizations including BIOLASE, the American Academy of Implant Dentistry, Nobel Biocare, The Dawson Academy, The Pankey Institute and more. He was recognized on the Business Observer's 2015 40 Under 40 for Tampa Bay and has driven PD to be recognized on the Inc. 5000 list of America's fastest growing privately held companies from 2014 to 2018. Due to constant innovation, growth and long-term client retention, PD has quickly become one of the fastest growing companies in dentistry.
Founder & CEO of Progressive Dental
Oral and Maxillofacial Surgeon
Attend this course if you want to:

Aloft Boston Seaport District
401-403 D Street
Boston, MA 02210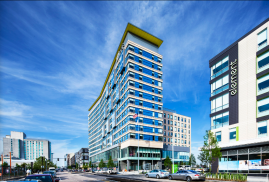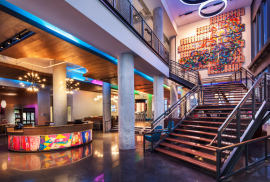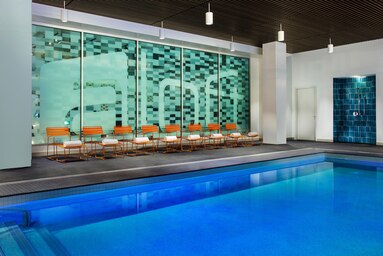 Choose your access options based on your needs and membership status. For best results, it is strongly recommended that clinicians bring their staff, along with referring dental colleagues to attend both days of this symposium as a team.
*Non-Member Pricing: $1,250
2-Day Symposium Pass
Breakfast
Lunch
VIP Cocktail Reception
13 CE Credits Recognized by ADA & AGD
*Non-Member Pricing: $600
All items included in Clinician Pass
*Non-Member Pricing: $800
All items included in Clinician Pass
*Clinicians who are members of BioHorizons or Progressive Dental receive discounted rates.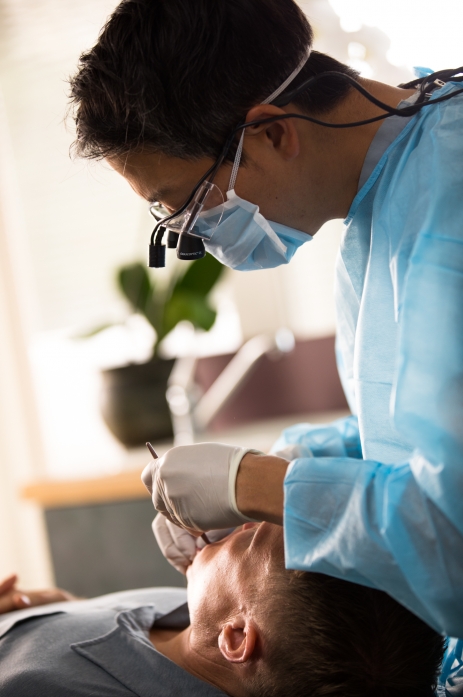 To register for this exclusive event, simply fill out this form OR call 727-521-7979 to reserve your seats. Once this form is submitted, you will be contacted by one of our CE coordinators to finalize your registration.
Please note, this is an advanced course and is intended for periodontists, oral surgeons, prosthodontists, and multidisciplinary general dentists who place over 500+ implants per year. All participants must be verified by a Progressive Dental team member.